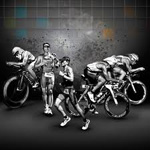 New Mexico is the Land of Enchantment and has been the land of no certified Mental Game Coaches–until now! Athletes in every sport that compete at the highest level in their sport rely on techniques from Sports Psychology to give them their winning edge. Athletes in New Mexico have not had the opportunity to work with anyone directly here because there has not been the opportunity. Now finding a way to incorporate sports psychology into your game can be found in Albuquerque.
Most athletes in New Mexico have had to rely on the internet or books or the luck of an exceptional sports coach to help them develop their mental game. All the athletes here have seen the clutch performances of the pros and the choking performances of the best in the business. But, up until now finding someone to help with giving them the edge to be clutch, through sports psychology techniques has been hard to find.
Now, athletes throughout the state can contact Coach Mark Walch, MGCP and get on track to be the clutch performer on their team. They can learn how to turn all that drive and hard work into results on the field or court. They can get themselves out of those slumps and doubts and put that energy directly into their game! Finding help is now easier than ever! Just contact Coach Walch at 505.271.4699 for a chance to discover real Mental Game Coaching
Some questions to ask when looking for a coach:
Are they certified in Mental Game coaching?
What is their professional background?
What is their athletic background?
How long have they been working with athletes?
Do they specialize in Mental Coaching for Performance?
What system do they use to work with athletes?
Do they have experience with my sport?
Frequently in New Mexico, athletes only option for Mental Coaching with professionals is with Psychotherapists or Psychologists. While these professions are very effective at helping with adjustment disorders and mental health issues, they are not sufficiently focused on the Mental Coaching aspects of athletes. A general approach to your Sports Performance issues tends to lead to more frustration and disappointment as you work to elevate your performance. Getting the performance edge is all we do with athletes and with that focus, we get results quickly.
Contact Coach Walch now @ Mark@sportspsychologyedge.com to get more information and set a time for an appointment to use Sports Psychology to get the Performance Edge!