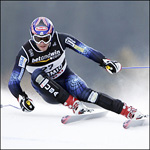 When it comes to peak performance in sports – physical skill and training is only part the equation. The other part is your Mental Game. How can you get the EDGE in your performances? If you want to experience new levels of productivity and performance –Performance Edge Coaching in New Mexico will make THE difference and help you learn and experience that state of mind with cutting edge Sports Psychology techniques.
Performance Edge Coaching is the first and only certified Mental Game Coaching Program in the State of New Mexico.
Performance Edge Coaching provides Certified Mental Game Coaching for athletes. It's the same coaching professional athletes use to assure they are on their game each and every time. Our systems work and can have you see new levels of effectiveness and consistency quickly.
Be one of the first NM Athletes to "Get The Performance Edge"!
Our one-on-one coaching with Certified Mental Game Coaching Professional Mark Walch, MA, LPCC, MGCP, uses proven, practical sports psychology coaching programs and techniques for athletes of all ages and abilities. His certification comes from a leading provider of Sports Psychology programming for over 30 years.
Our programs will have you:
Uncover behaviors and attitudes that prevent you from performing at your best
Excel by mastering the mental strategies to take you to the next level
Utilize performance edge routines that pro athletes use
Understand how to practice like a pro and improve practice efficiency
Learn secrets that pros use to gain the edge in their performance
Our customized programs include:
Athlete's Mental Aptitude Assessment (AMAP) to identify mental games challenges
One-on-one coaching sessions in person or by phone each week
Individual mental game plan outlining your specific strategies for improvement
So call now to start the process of Getting the Performance Edge! by calling Coach Walch at 505.271.4699 or email at Mark@sportspsychologyedge.com