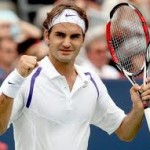 Sports Psychology finally arrives in New Mexico! All around the world top performing athletes in every sport rely on their mental game to give them the edge in competition. New Mexico has had to rely on exceptional sports coaches or books to learn the secrets of using Sports Psychology to improve their performances and make their sport fun again. Now there is a Certified Mental Game Professional starting to offer Mental Game Coaching here in New Mexico! Mental toughness does not have to be a mystery any longer. Personal, individualized Mental Game Coaching is now available in Albuquerque.
Mark Walch, MGCP is offering individualized Mental Game Coaching utilizing the latest techniques in Sports Psychology to help athletes discover the direct route to getting the edge over the competition. He has been certified as a Professional Mental Game Coach and has opened a practice in Albuquerque.
Have you struggled with performing when the "big game" comes up? Does your mind wander when it needs to focus most on the task at hand? Do your nerves get in the way of playing the way you do in practice? All of these very common problems are quickly identified and addressed to get you performing at your highest level.
The top tennis players, golfers, baseball players all use sports psychology to train themselves to be the top performers. New Mexico has not had the chance to have someone who has been certified by Peak Performance Sports and Dr. Patrick Cohn in his straightforward and powerful techniques to help give you access to how to perform at your very best.
Coach Walch can do just that with you! He has been involved in competitive athletics for over 40 years and worked with athletes form many different sports. The results are amazing and when the systematic approach to identifying the limiting factors in your game is competed, a clear path exists to get you out of your slump or doubts or anxiety or fear of failure and into the joy and pleasure of playing or competing in your sport like you always dreamed you could.
Give Coach Walch a call @ 505.271.4699 or email him @ Mark@sportspsychologyedge.com. Be one of the first athletes in New Mexico to find out how to use your mind and Sports Psychology to get the edge over your competition!