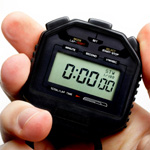 Performance Edge Coaching is the first and only certified Mental Game Coaching Program in the State of New Mexico. Located in Albuquerque, Performance Edge Coaching provides Mental Game Coaching for athletes. It's the same coaching professional athletes use to assure they are on their game each and every time. Our systems work and can have you see new levels of effectiveness and consistency quickly.
Be one of the first NM Athletes to "Get The Performance Edge"!
Our one-on-one coaching with Certified Mental Game Coaching Professional Mark Walch, MA, LPCC, MGCP, uses proven, practical sports psychology coaching programs and techniques for athletes of all ages and abilities. His certification comes from a leading provider of Sports Psychology programming for over 25 years.  Mental Game Coaching is not psychotherapy!  We work strictly on your athletic performance and the Mental part of your game only!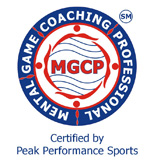 Our programs will have you:
Uncover behaviors and attitudes that prevent you from performing at your best
Excel by mastering the mental strategies to take you to the next level
Utilize performance edge routines that pro athletes use
Understand how to practice like a pro and improve practice efficiency
Learn secrets that pros use to gain the edge in their performance
Our customized programs include:
Athlete's Mental Aptitude Assessment (AMAP) to identify mental games challenges
One-on-one coaching sessions in person or by phone each week
Individual mental game plan outlining your specific strategies for improvement
Cost: Contact Coach Walch
 Interview:   http://www.youtube.com/watch?v=jVHD_-7frfU
Coach Walch has helped athletes in these sports:
Soccer
Tennis
Golf
Archery
Volleyball
Baseball
Figure skating
Basketball
Swimming and diving
Gymnastics
UFC/MMA
Wrestling
Triathletes
Runners, XC & Track
Hockey
Taekwando
Pistol Shooting
Football
Call now to Get the Performance Edge!
Call Coach Walch at 505.263.2732 or email at: Mark@SportsPsychologyEdge.com.