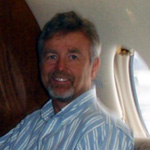 Mark is the owner of The Performance Edge Coaching, LLC, the only sports psychology coaching firm in Albuquerque, New Mexico. He works with individual athletes, coaches, and teams to help them get the edge in performance through Mental Game Coaching.
He earned a double major in Biology and Psychology from Williams College and a Master's degree in Counseling with emphasis on Sports Psychology from Michigan State University. Mark is also a Licensed Professional Clinical Counselor and has done extensive work with addictions, nutrition, self-hypnosis and skills training often in Wilderness settings.
Mark has been involved in competitive athletics for 50 years, including swimming, baseball, wrestling, soccer, ultimate Frisbee, basketball, softball and equestrian. He wrestled and played baseball and Ultimate Frisbee in College, and was the captain of the wrestling team for 3 years.  He has done extensive rock climbing and climbed over 65 14,000' peaks as well as Mt. Kilimanjaro and Mt. Aconcagua.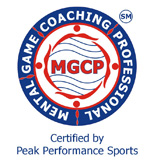 Mark has been coaching a variety of athletes in the Southwest, including swimmers, basketball players, triathletes (both amateur and pro), tennis players and  soccer. His athletes range from age group Triathletes to professionals, high school to Division 1, local to Olympic.  He is the first and only certified Mental Game Coaching Professional in New Mexico.  Mark has more than 35 years of teaching, therapy and organizational consulting and coaching experience with athletes and non-athletes alike.
He has been an invited presenter for a wide variety of regional and national conferences. A recent article in Outside Magazine, features his impressions of a study of Pacing for Elite Runners. http://www.outsideonline.com/2079536/how-pacer-can-make-you-better-runner.
He has presented for many organizations as diverse as Early Childhood Development to the Association for Experiential Therapy to an adjunct professor for the Anderson School of Business at UNM.  He has presented to many teams in NM, as well as the NMAA Coaches school  and is endorsed by former UNM Men's Tennis Head Coach, Alan Dils.
Mark's varied background enables him to be effective with a wide variety of athletes, individuals and team sports. He works with you to "get the performance edge."